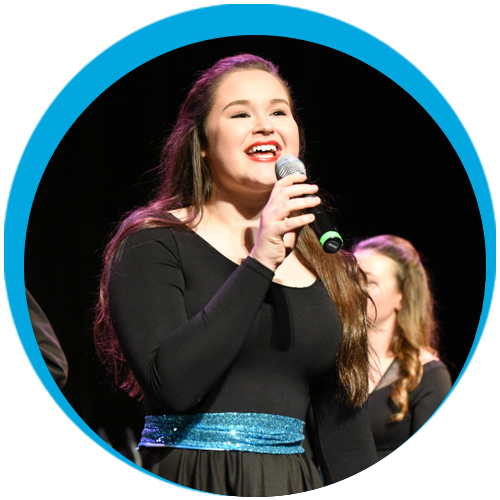 Enrollment Information:
Winter/Spring 2020 term is well underway at Aspire, but you can still join us to sing and dance this term!

We have created a special "rest of term" offer for performers looking to join us after the spectacular, full stage Stars On Broadway® production! Sing and dance with Aspire during March, April and May while taking part in our performances at the Woodbury EXPO, Central Park in Woodbury, our Spring Showcase and more!

If you've always wanted to have the chance to sing and dance, this is your time! If you took part in Stars On Broadway and would like to keep performing, this is your chance!

We are proud to announce that Aspire Music Academy continues to offer adult performing opportunities. New and returning adult performers are welcome to join our Encore group!

Details about audition requirements:
Performers new to Aspire performance groups (Impact, Adrenaline) are required to audition.
Aspire recreational groups (Sparks, Crescendos, Momentum, Encore) do not require an audition.
The offer for Winter/Spring "rest of term" for youth groups at Aspire starts after Stars On Broadway ends at the end of February and runs through the first part of May. The monthly rates for joining a group for Winter/Spring term appear below. Youth group performers in Aspire Music Academy pay a monthly tuition fee for their instruction, based on grade level (or age) and the group joined:
Rest of Term Offer (March through May 2020):

Grades 1-3 (Sparks): $75 per month – three payments: total of $225


Grades 4-6 (Crescendos): $75 per month – three payments: total of $225


Grades 6-8 (Momentum and Impact): $85 per month – three payments: total of $255

Grades 9-12 (Adrenaline): $85 per month – three payments: total of $255
Any applicable discounts appear on our online payment portal, which is a part of the enrollment process. For those choosing recurring payments, timing of those payments is also shown on the payment portal.
Adult performing groups are not organized by terms and do not follow the school year schedule. Adults already enrolled for Fall 2019 do not need to enroll again. Simply continue by the month as long as you are an active member:
Adults (Encore): $55 per month - join or withdraw as needed

Additional fees may apply for costumes, music and supplies, appropriate to each age and performance level.
Rehearsal times for each group are listed on the Youth Programs & Groups and Adult Programs & Groups pages and updated on the calendar located on the Resources page.