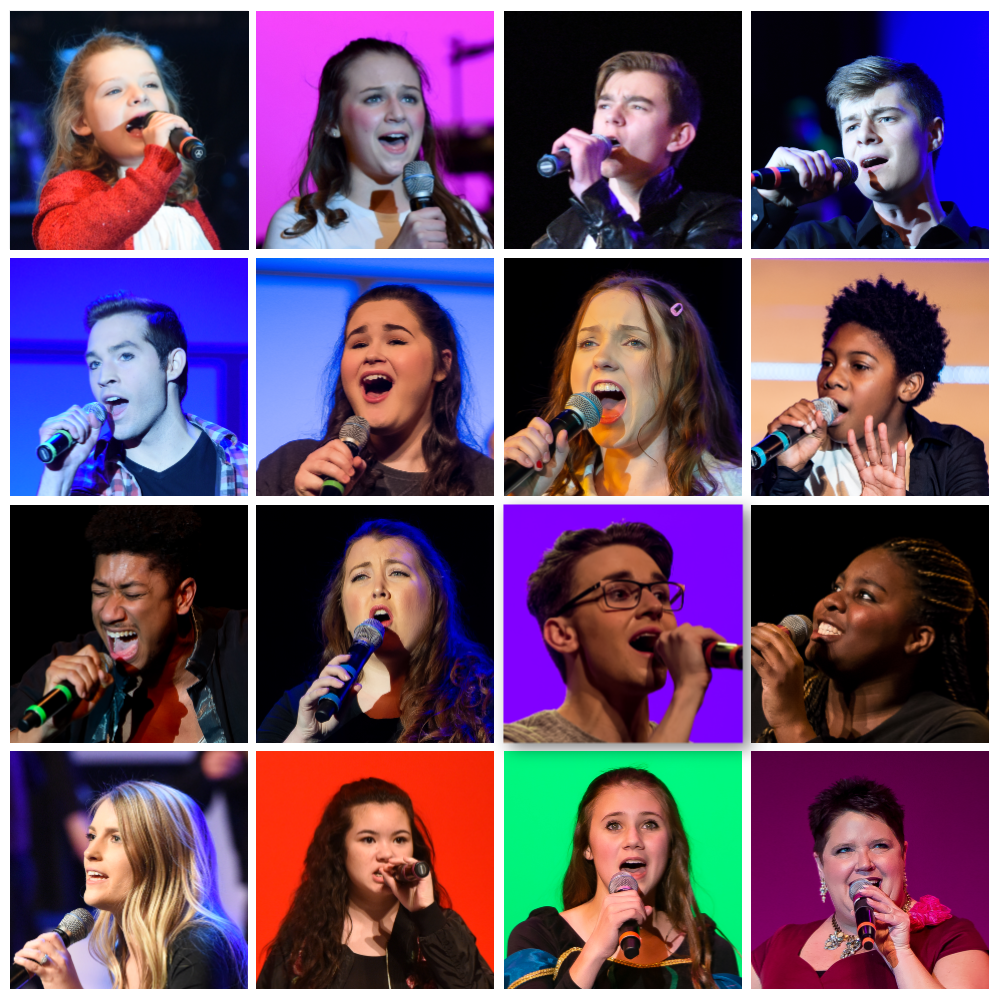 Availability for "Perform Like A Pro" instruction and studio time is on a first-come, first-served basis:
- Enrollments are being accepted right now for sessions in June, July and August 2020.
- We will compile all enrollments and send out information on scheduling and signing up for instruction and recording time in late May or early June.
- Once our available instruction and recording studio time is fully booked, we will close enrollment for the Summer. The experience will be offered again in the Fall.
- Anyone unable to complete their experience due to lack of availability at Aspire and/or Born Into Royalty will receive a full refund. We will not refund enrollments where the performer fails to schedule their sessions or does not keep their session appointments.
For those wishing to perform in a group:
- Please have each member of your group enroll separately.
- Groups may be as large as 8 performers.
- In the enrollment form, please note who will be performing with you. Our team will reach out to you as a group to schedule the experience.
Recording Studio Intensive (Grades 6-12 and Adults)

For summer 2020, Aspire Music Academy and Born Into Royalty are pleased to offer an in-studio intensive experience for 4-6 participants, focused on vocal awareness, development, and performance delivery!
This experience is focused on preparing and recording a piece of music resulting in a studio quality recording while developing personal and collective vocal choices, musicality, expression, & dynamics. The experience includes:
● Individualized vocal coaching with Miss Lori & Tom Prestin
● Personalized song selection that showcases your group's gifts and talents
● Create and bring to life original arrangements and harmonies
● Development focus:
○ Heightened awareness of individual delivery recognition
○ Increased consciousness of how the voice can be used to blend and create dynamic results
○ Knowledge of how variations in delivery across a group can affect the performance
○ Understanding of the impact of vocal arrangement and design within a song

FINAL PRODUCT – Professional Recording
• Dates: By appointment in June, July and August 2020
• 4 Day Intensive, 16-Hour Experience
• Grades 6-12 and Adult Performers; Recreational to Professional
• Location: Born Into Royalty Studios at Aspire Music Academy
• Pricing: $250
* This experience will be delivered with appropriate social distancing and health safety measures in place.
Performers singing together will be positioned in separate rooms using separate equipment, with instructors also positioned at
appropriate distance, in separate rooms or entirely remotely via online instruction.
Please contact Aspire at info@aspiremusicacademy.com, if you need an alternative payment plan or scholarship.